Flexi Shaft Extensions can be bent, twisted, and rotated at many different angles. It can be used to drill into a small space, in a variety of gaps, to get more flexibility during installation works. This flexible drill bit extension tool helps you with a variety of household works.
The inner shaft of the extension has a wide range of rotation combined with reliable stability. When the inner shaft rotates, the flexible black casing protects your hands from being hurt.
Three differently sized extensions make sure to provide the required length for various works.
Flexi Shaft Extensions are compatible with Drills, Small Wrench, Cordless Screwdriver, Pneumatic Screwdriver, Torque drill, Electric screwdriver.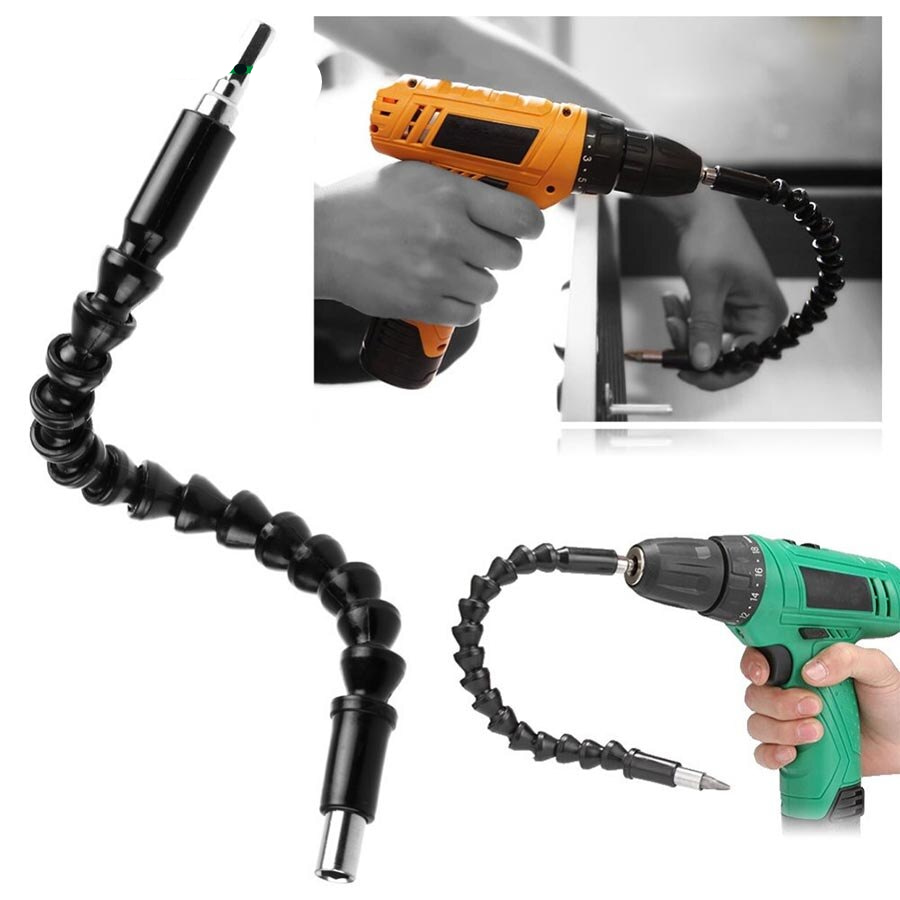 Flexi Shaft Extension For Drill is an irreplaceable helper to reach out for drilling works in tight and hard to reach spaces.
High-quality plastic and metal materials are combined for a good quality assurance product.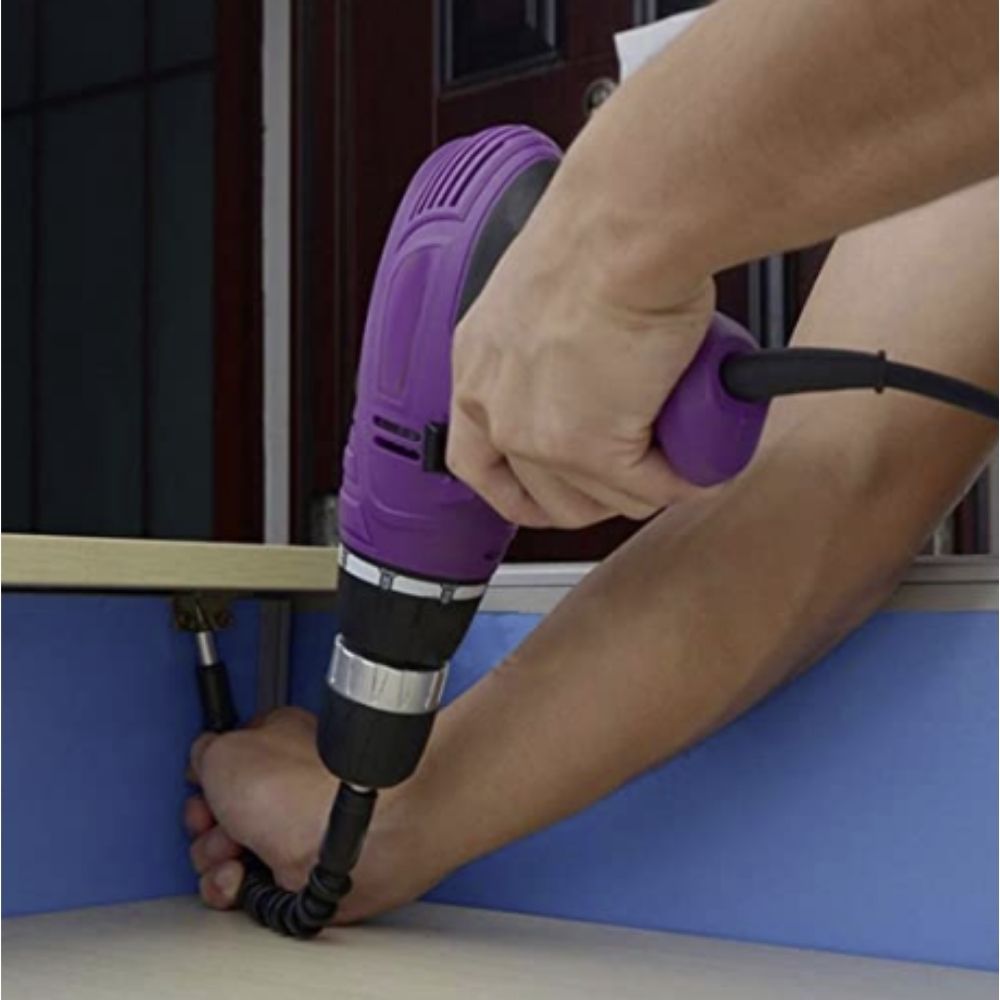 Reach under the table, in tight corners, behind the sofa, and anywhere else easily!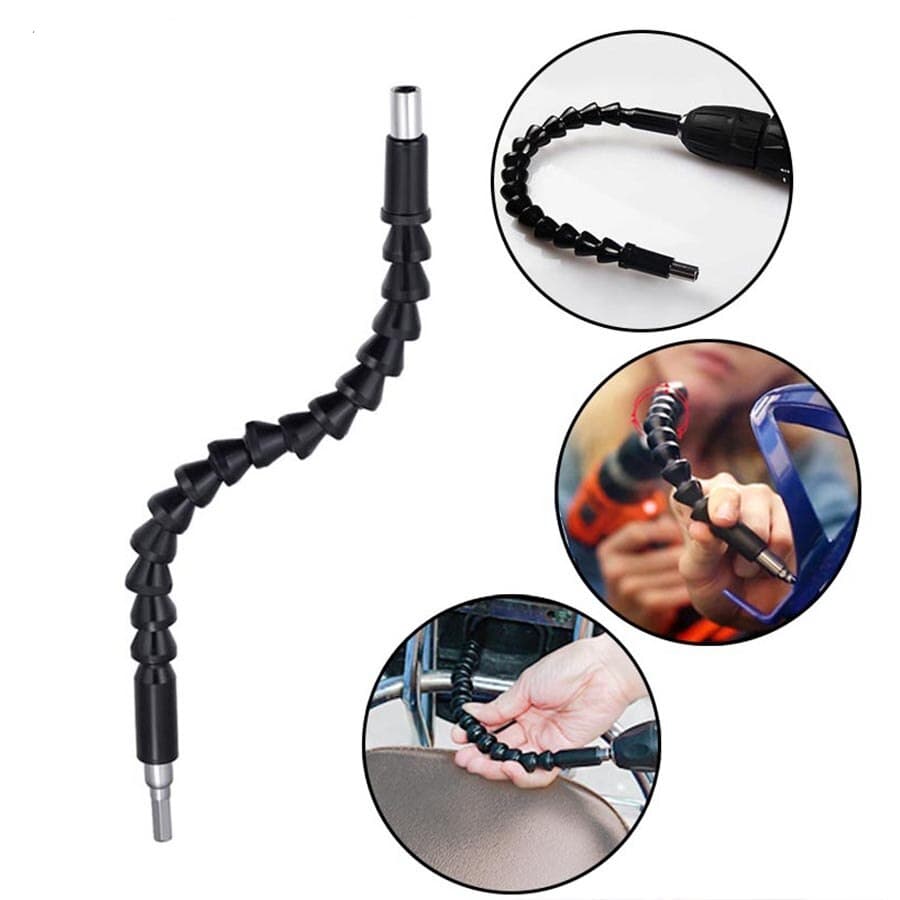 Flexi Shaft Extension For Drill is a multi-use tool – it can be attached to drill, impact or multi  screwdriver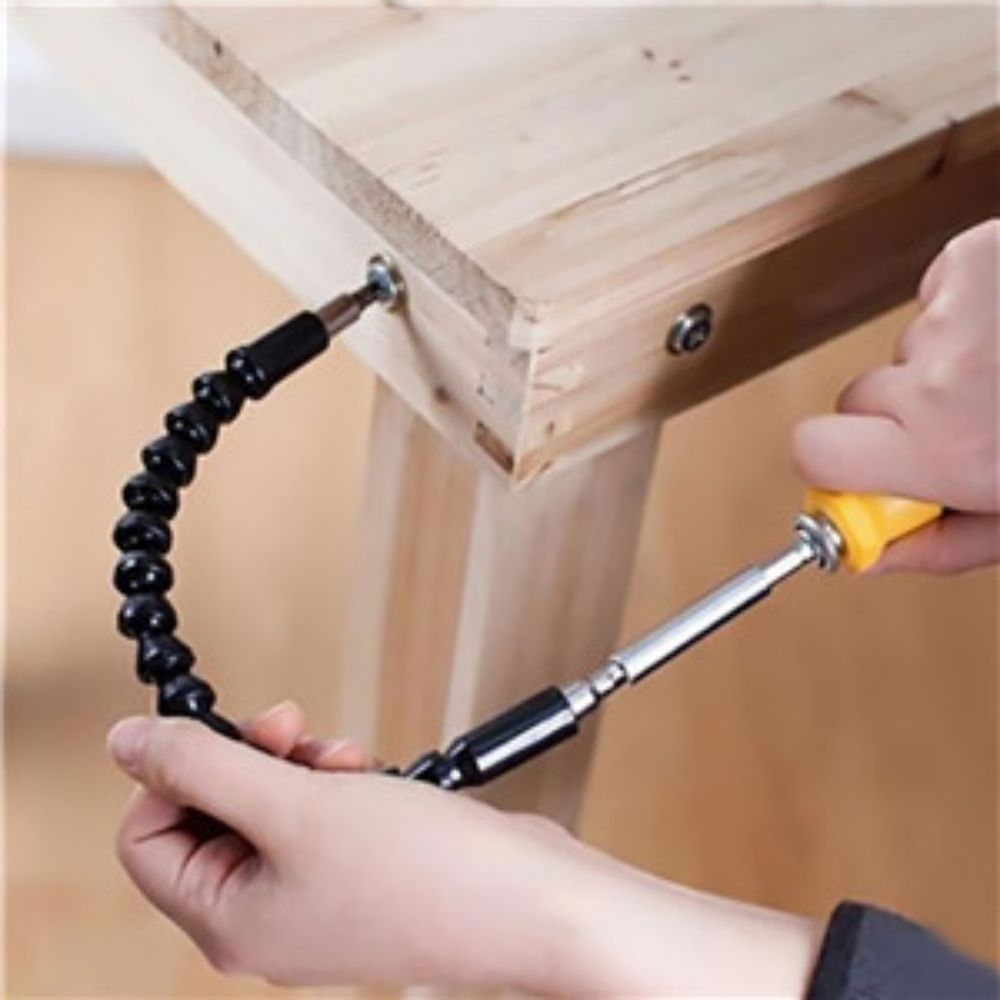 Flexi Shaft Extension For Drill bends, twists, and turns to use the drill in the tight and confined spaces with ease.
It is offered in 3 sizes to serve according to your requirements.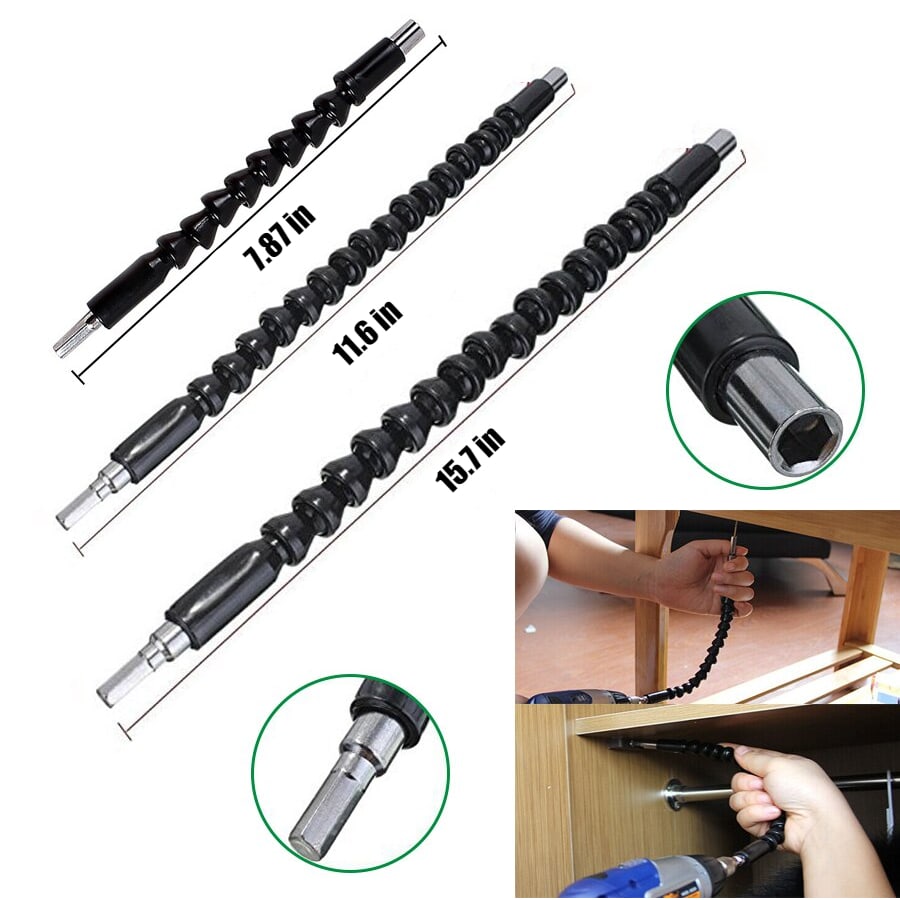 Sizes: 7.87 in / 200mm, 11.6 in / 295mm, 15.7 in / 400mm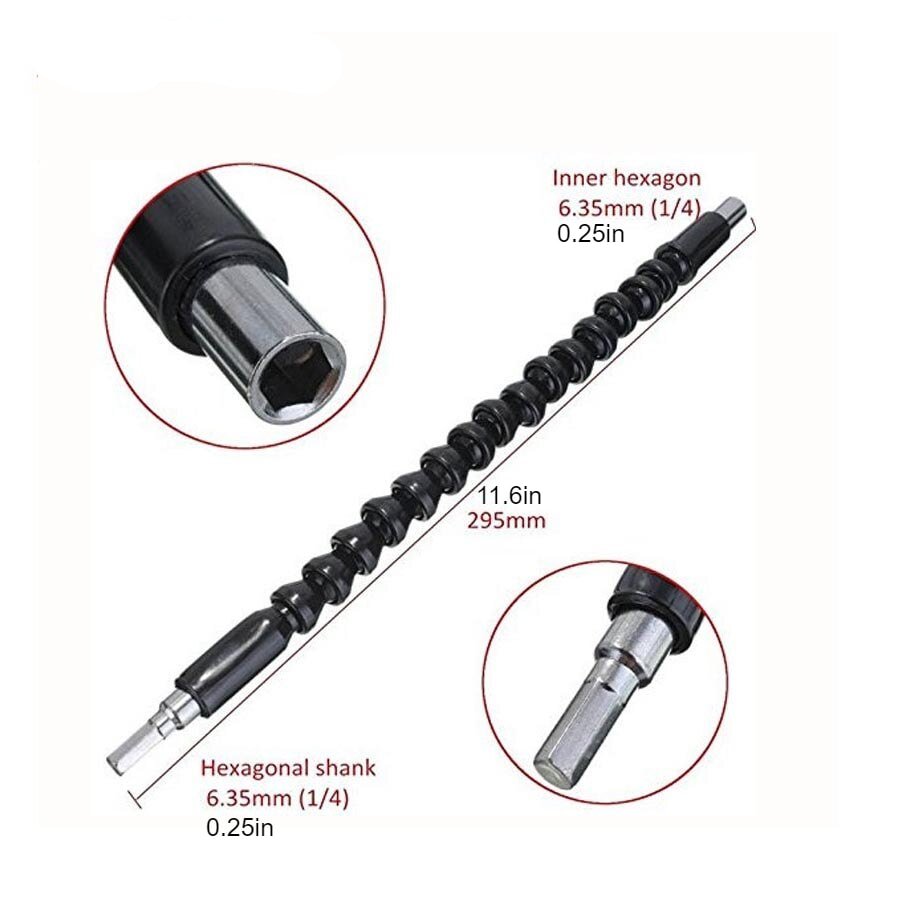 Package Includes:
3 x Flexi Shaft Extensions For Drill