🔥 Keep your car clean and tidy 🔥
This organizer is the perfect resource for keeping things tidy. Handy storage of snacks, toys, water bottles, drinks, books, magazines, etc. Adjustable top and bottom straps that remain hidden and out of the way, so the front seat passenger and driver don't feel them.
⭐ Keeps your car clean and tidy also protects the back of your seat from dirty little shoes.
⭐ Water-resistant, machine-washable fabric for easy care.
⭐ Fits the entire back seat of most vehicles, measuring 24″ Wide x 16″ Long.
⭐ Portable to carry that makes traveling comfortable and trouble-free.
⭐ Perfect protective pocket for iPad.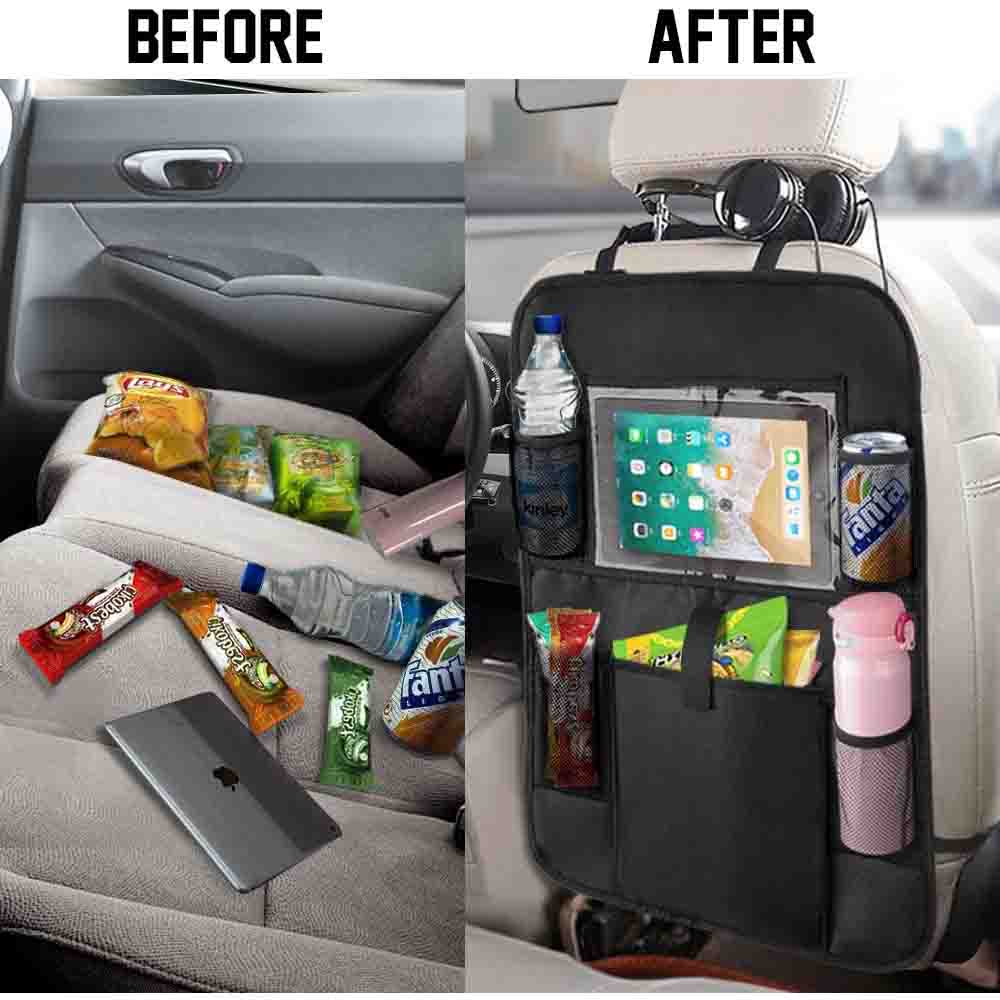 4 bottle holder nets + 2 mesh pockets + 1 large central pocket + 1 pocket for iPad
Benefits:

• Make trips with the family fun and stress-free with this Backseat Organizer.
• See-through PVC iPad/Tablet Sleeve gives your rear passengers the freedom to watch their favorite movie while keeping their hands free.
• Large flat storage pockets are perfect for storing maps, notebooks, coloring books.
• Bottle holder pockets keep your child's favorite drink within reach, not on the floor.
• Multi-purpose storage pocket is great for storing toys, rattles, headphones, phones, snacks, maybe a Nintendo DS or PS Vita.
• Full-length mesh compartment gives you even more storage space, perfect for extended trips, that means more snacks, more toys, less clutter, and more fun.
• Protect your second seat from kicks, spills, and cargo with the bonus kick mat seat protector.
Think this would be a great solution for you (or an awesome gift for someone)?